High street discount retailer Poundworld which began life as a Wakefield based Market Stall has today revealed that it has been sold to US based private equity firm TPG for 150 million pounds.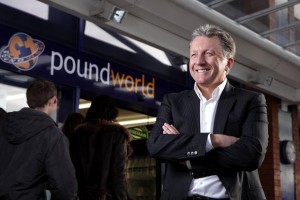 A now prominent name on many of our high streets, Poundworld began life as a Market Stall set up in Wakefield in 1974 by Market Trader Christopher Edwards. Today, the company has over 280 outlets around the UK along with a further 50 stores operating under the Bargain Buys name. Poundworld is unique amongst its competition in also offering online shopping via its website, poundworldplus.co.uk.
The sale to TPG is a strategic move that will enable Poundworld to open more stores and improve their distribution network in order to remain competitive in what has become a highly lucrative retail sector in recent years. The Poundworld sale follows hot on the heels of it's arch rival Poundland's recent 55 million pound acquisition of 99p Stores in February 2015. As the UK continues to tighten its purse strings discount stores such as Poundland and Poundworld along with cut price supermarkets such as Lidl and Asda are rapidly gaining market share in the UK and it was only in February that we reported that one of our old Market Trader customers Dan Cluderay has enjoyed significant success with his short dated discount food line business which he has grown to generate a healthy turnover of £4 million.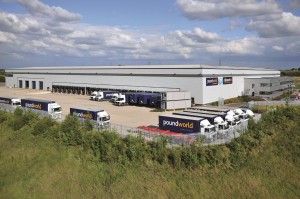 The rivalry between Poundland and Poundworld was the subject of BBC 1 documentary Pound Shop Wars which broadcast in February 2014, the first episode of which can be viewed on YouTube.
Poundland's acquisition of 99p Stores in February attracted attention from the Competition and Markets Authority which raised concerns that the merger could result in less choice for consumers. Whilst it's unlikely that today's announcement from Poundworld will raise similar questions it's perhaps now only a matter of time before Poundworld moves to buy up other burgeoning pound line businesses before its competition does in order to protect its own market share.
Meanwhile, Mr. Edwards, 64, and his family stand to make millions from the sale but, along with other senior Poundworld executives, will retain a minority stake in the retailer; "I began this business as a market trader and we now have millions of customers from all corners of the nation and all walks of life. Still, there is so much more for us to achieve" he said, adding that he still had "very ambitious goals".
Remarking on the sale, TPG partner Abel Halpern said that "Poundworld has succeeded in building one of the leading positions in the market with a focus on consumer preference, convenience and value. The business is now well positioned for continued growth."